Why Microsoft Edge is the best web browser for business
Microsoft Edge recently passed Safari as second place in the desktop browser wars. But Edge should hold the top spot as the web browser for business.
Why does Sagiss hold Microsoft's web browser in such high regard? While Google Chrome has done a great job of creating a web browser for the masses, Microsoft has added a few features for those who just need to get stuff done.
What's Microsoft Edge?
Microsoft Edge is the successor to Internet Explorer, which reached end-of-life status in 2022.
Microsoft originally built Edge using its own proprietary browser engine. But Microsoft eventually chose to base Edge on Blink, the same browser engine used by Google's Chrome and Chromium browsers.
So Edge will feel familiar to anyone who's used Google's browsers. And, perhaps most importantly, relying on Blink means that Edge can use the same browser extensions that Chrome users have come to love and depend on.
Is Microsoft Edge better than Google Chrome?
It's hard to say that Microsoft Edge is objectively better than Google Chrome, especially since Microsoft relies on Google's browser engine for their own Edge browser. But it would also be unfair to say that Edge is just Chrome with some Microsoft branding thrown on top.
By relying on Google for its browser engine, Microsoft has freed itself to focus on providing additional features to improve your browsing experience.
Immersive Reader
Immersive Reader allows you to focus on the content of a web article while blocking out ads and other distractions. This feature also allows you to customize your reading experience via:
Text size and spacing.

Column style.

Background color.

And more.
Whether it's easier on the eyes, blocking loud video ads, or removing pop-ups, Immersive Reader is guaranteed to make a more enjoyable and simple reading experience.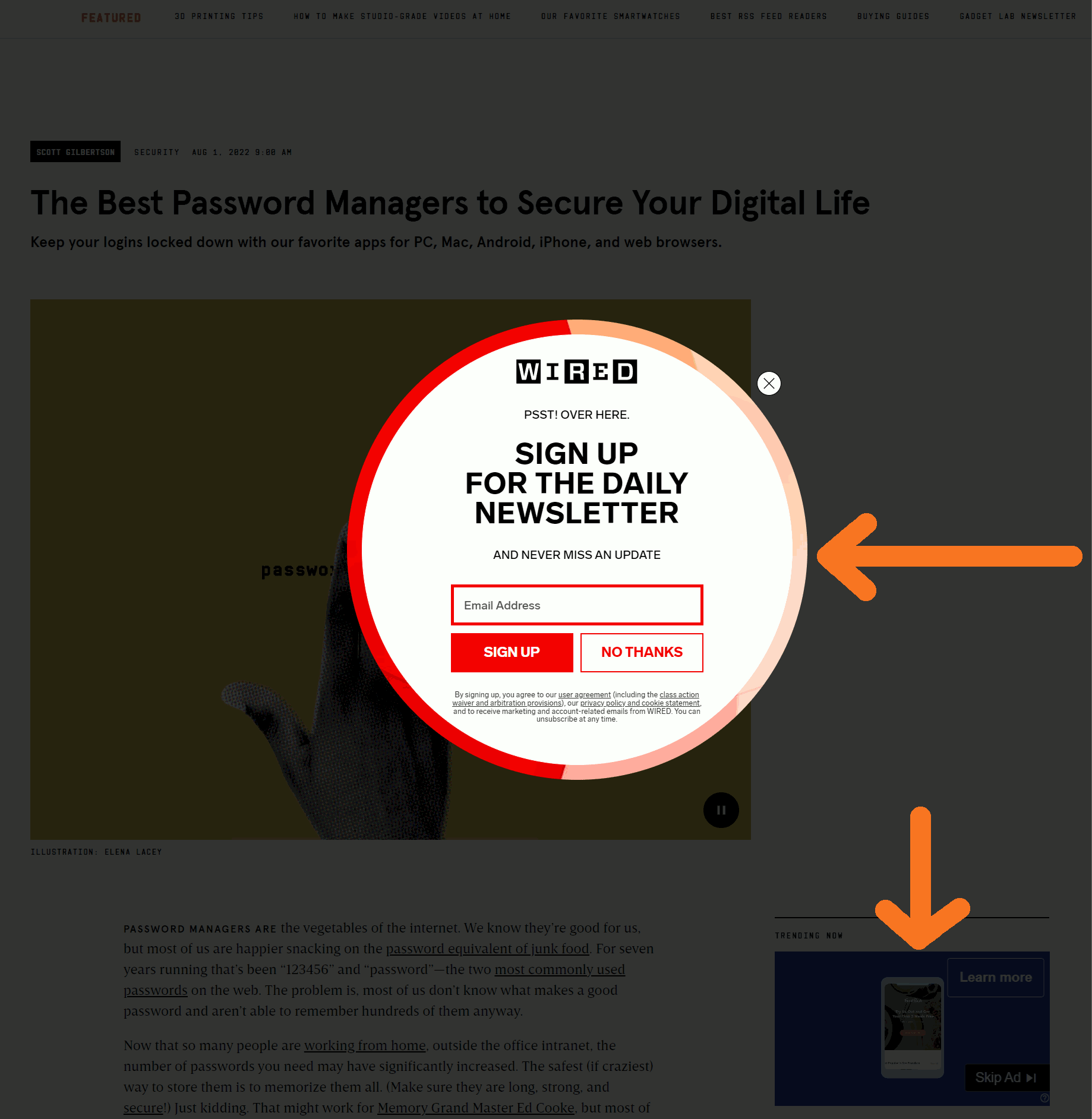 An animation of Microsoft Edge's Immersive Reader feature in action
Read Aloud
An extra bonus includes the option to allow Edge to read the article aloud to you, which can come in handy when you're just moving some cells around in Excel.
The Read Aloud feature also allows you to adjust the speed and change the voice of the narrator. Read Aloud, along with Immersive Reader, give Edge some accessibility features sorely lacking in Google Chrome.
Annotate PDFs
Businesspeople likely use PDFs more than the general public.
Edge has made it nearly effortless to insert text in a PDF. Coupled with Edge's full-page snipping feature, you can easily snapshot, edit, and share webpage information.
Depending on your needs, Edge's PDF features may allow you to replace Adobe Acrobat. Drawing on, highlighting, and editing PDFs quickly has never been easier.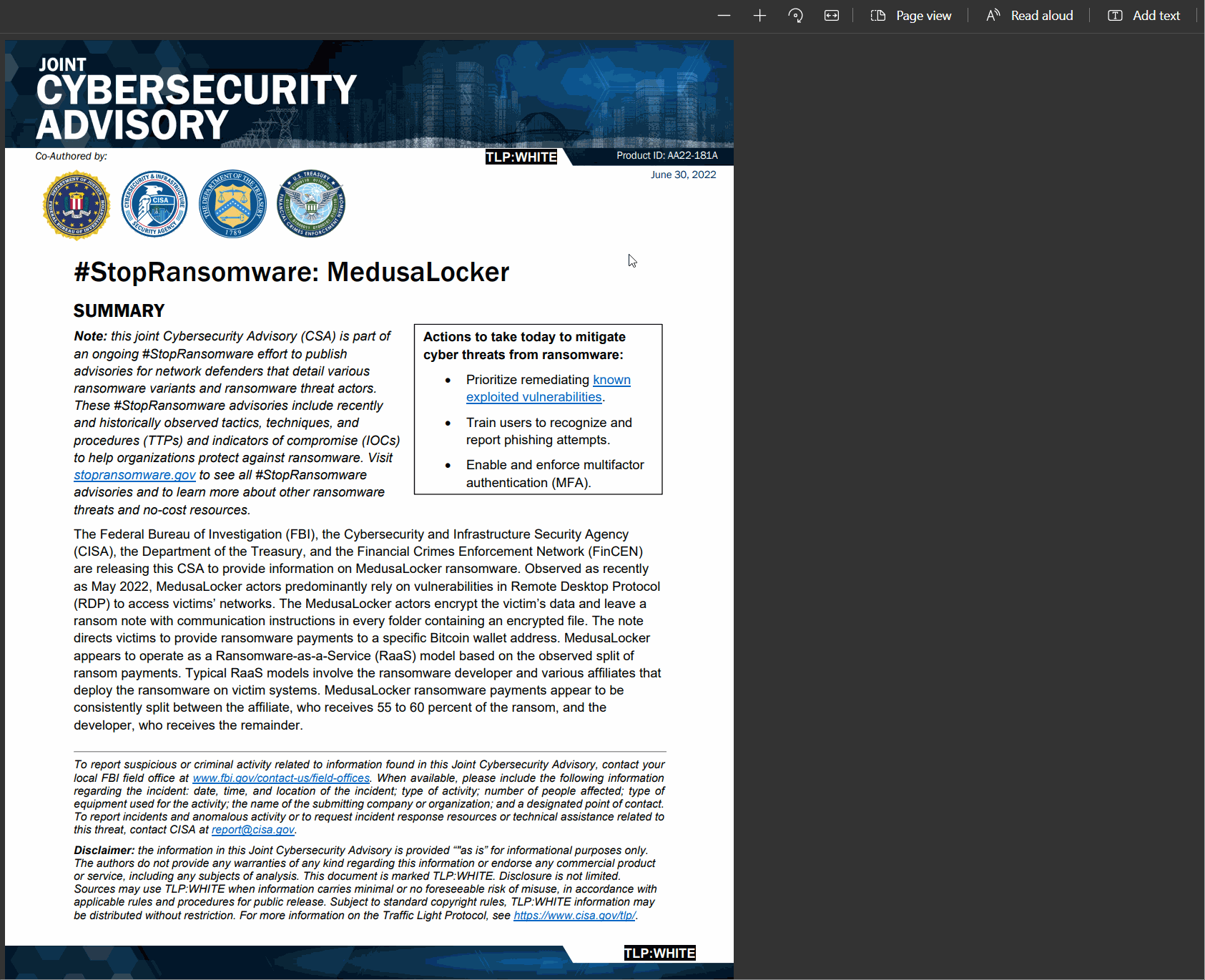 An animation showing Microsoft Edge's Annotate PDF feature in action
Keep your data with Microsoft
Your data (browsing history, extensions, etc.) is backed up via your Microsoft account. If you run into any issues, Sagiss can easily help you. But we cannot help if you're using Chrome (and therefore your Google account).
To see these features (and more) in action, check out the YouTube video from former Microsoft employee Kevin Stratevert below:
Switching to Microsoft Edge
If you're sold on Microsoft Edge, we have some great news: Making the switch to Microsoft Edge is simple. You can easily import all your Google Chrome data, passwords, and activity to make a seamless transition.
Note: If you're unsure how to access the Settings menu, you can enter edge://settings in your address bar and press Enter.
How to make Microsoft Edge your default browser
Microsoft Edge will likely prompt you to make the browser your default if it isn't already.
But if that fails, navigate to the Default Browser tab in the Settings menu.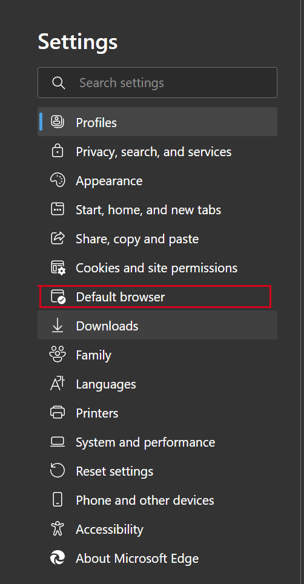 A screenshot showing how to make Microsoft Edge your default browser
Then you should see the option to set Edge as your default browser.

A screenshot showing step 2 in making Microsoft Edge your default browser
How to change the default search engine in Microsoft Edge
In the Settings menu, select Privacy, search, and services.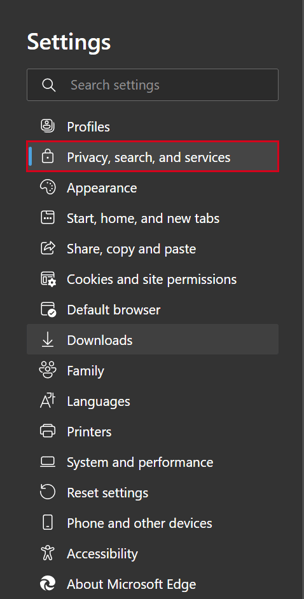 A screenshot showing how to change Microsoft Edge's default search engine
Then scroll to the very bottom of the page and select Address bar and search.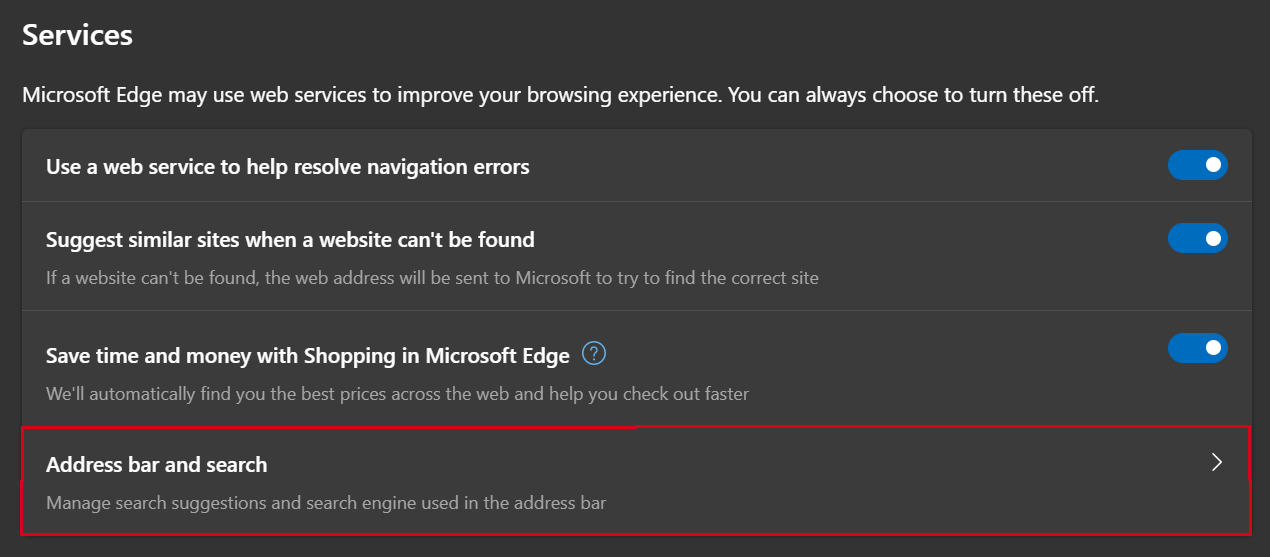 A screenshot showing step 2 of changing Microsoft Edge's default search engine
How to import your browser data from Google Chrome (or another browser)
To import your data from another browser, click on the Profiles tab at the top of the Settings menu.
You should see the Import browser data option at the bottom of the page.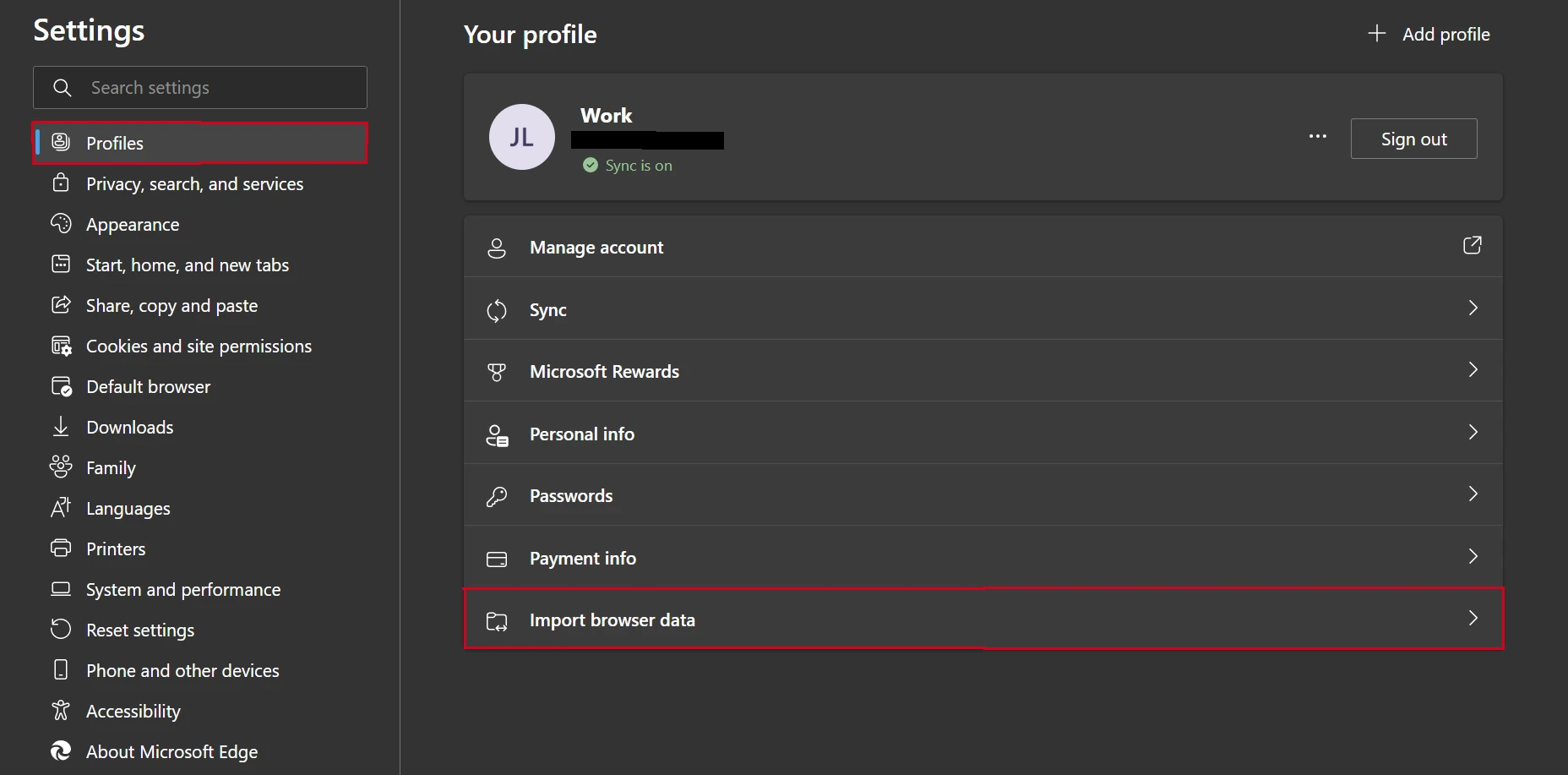 A screenshot showing how to import your browser data from Google Chrome